Hi there, I'm Joanna.
I'm the founder of BabyGatorsDen.com. I started this site back in 2010 when my oldest son was a newborn. I live in Rhode Island but am originally from Florida, so I needed a place to share all of my crazy baby stories with family and friends back home. Since I'm a University of Florida graduate & Gator fan, the name Baby Gators Den stuck.
I'm a mom to two kids, ages 2 & 4. Wife to a Boston College sports addict (think Fever Pitch with BC). Proud dog mom of two pups: an 8-year-old giant Yorkie named Rex and a Jack Russell puppy named Elsa whom I am obsessed with. We also have 2 hermit crabs, 1 betta fish and a bin full of worms that I use for my gardening compost. If my husband would let me, I would totally have chickens and horses in my backyard. (It will never happen)
Baby Gators Den has chronicled the births of both of my kids, adjusting to life as a stay at home mom, parenting mishaps and getting back on track with fitness. Since I have failed at maintaining baby books for both kids (my oldest son has a couple of pages filled out), this is their baby book– a very public one. It's easier for me to write a blog post than fill out a baby book stashed away in a closet.
I have always enjoyed being active. I grew up riding horses and competing in Hunter/Jumper shows and rode on the Equestrian Team for the Gators. Summers in Florida were spent swimming on the swim team, playing tennis and riding. In high school, I played basketball and softball in addition to showing my horse. However, I didn't do a good job of keeping up with my fitness when I became a mom. I found myself at almost 200 pounds before I gave birth to my daughter and the 60 pounds gained during pregnancy was hard to lose. I played tennis here and there but not enough to see results.
Fortunately, I started CrossFit* in June 2013 and fell in love. CrossFit was a hard, humbling experience that was a team &  individual sport wrapped up in one awesome package. It's changed my life and I love it. Today, I go to CrossFit 3-4 times a week and race in as many Spartan Races I can find babysitters for. When I'm not at the box or obstacle course race, I am usually playing with my kids and gardening in the summer or skiing in the winter.
Some of my favorite parenting posts are:
Weekly Pregnancy Photos & Monthly Baby Picture Collages
100 Things You Didn't Know About Me
Some CrossFit favs:
Lessons Learned from 1 Year of CrossFit
Why CrossFit is the Perfect Workout for Moms
New Girl at CrossFit, 9 Months Later
Readers like these posts:
Staying Fit with the Polar Loop vs. FitBit Flex
A Geek's Dream Baby Monitor: Wifi Baby
If you're interested in working with me,
please check out my Work With Me
 page.
As Seen On: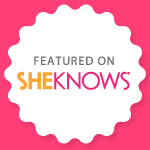 Member of:
* I have no affiliate with CrossFit besides being a fan.